IQa Controls is a full service integrator focused on developing, implementing, and supporting factory automation and industrial control systems.
UL508a Panel Manufacturing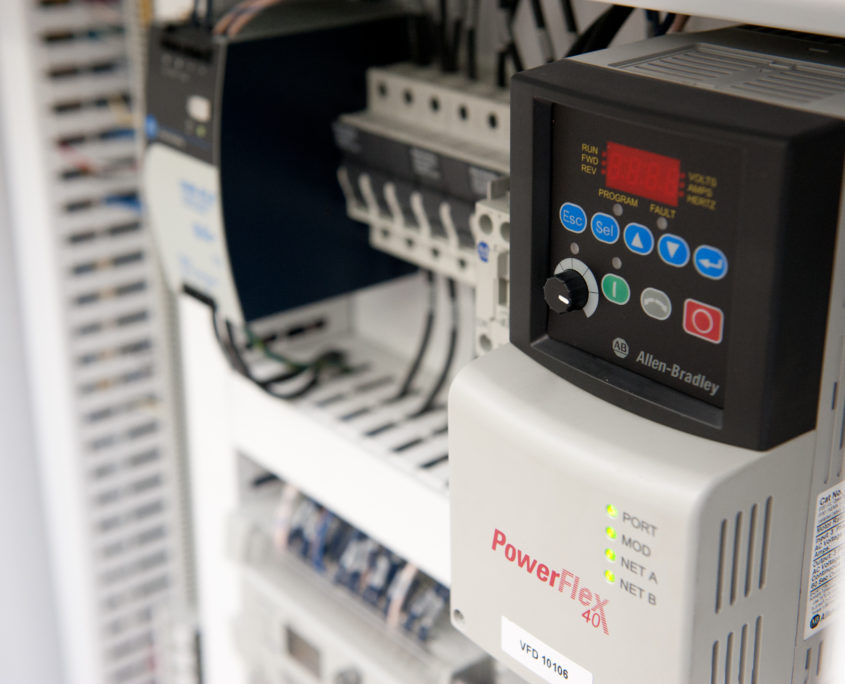 IQa Controls provides quality control systems. We are committed to providing effective solutions for machine control and process control applications. IQa Controls utilizes today's most advance technologies to provide control systems perfect for your applications. Some of the technologies include:
• Servo and Motion Control
• PLC's
• HMI's
• SQL Databases
• Visual Basic
IQa Controls has a wide range of machine control knowledge. Whether the project is small or large, IQa Controls is prepared to handle it. We will provide turnkey systems or join forces as a player in a larger effort. We will provide controls for a new system or updated controls for an existing machine. Some of our expertise includes:
• Bag Fillers
• Conveying Systems
• Packaging Machines
• Product Assemblers
• Machine Presses
Address
---
IQa Engineering, LLC
2130 107th Lane NE, Ste. 100
Blaine, MN 55449
Our Mission
---
To provide the highest quality systems and service possible and make sure we
focus all of our efforts on the priorities of our client.